Key lobby messages
for the lobby of Parliament on 9 February 2016: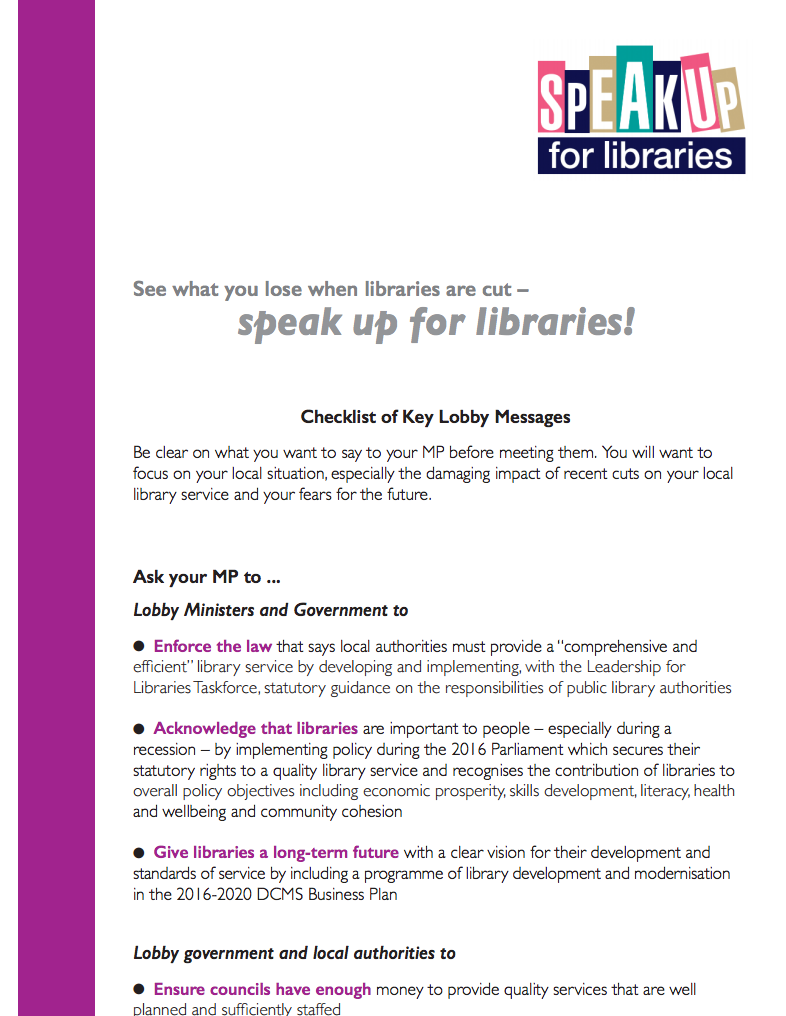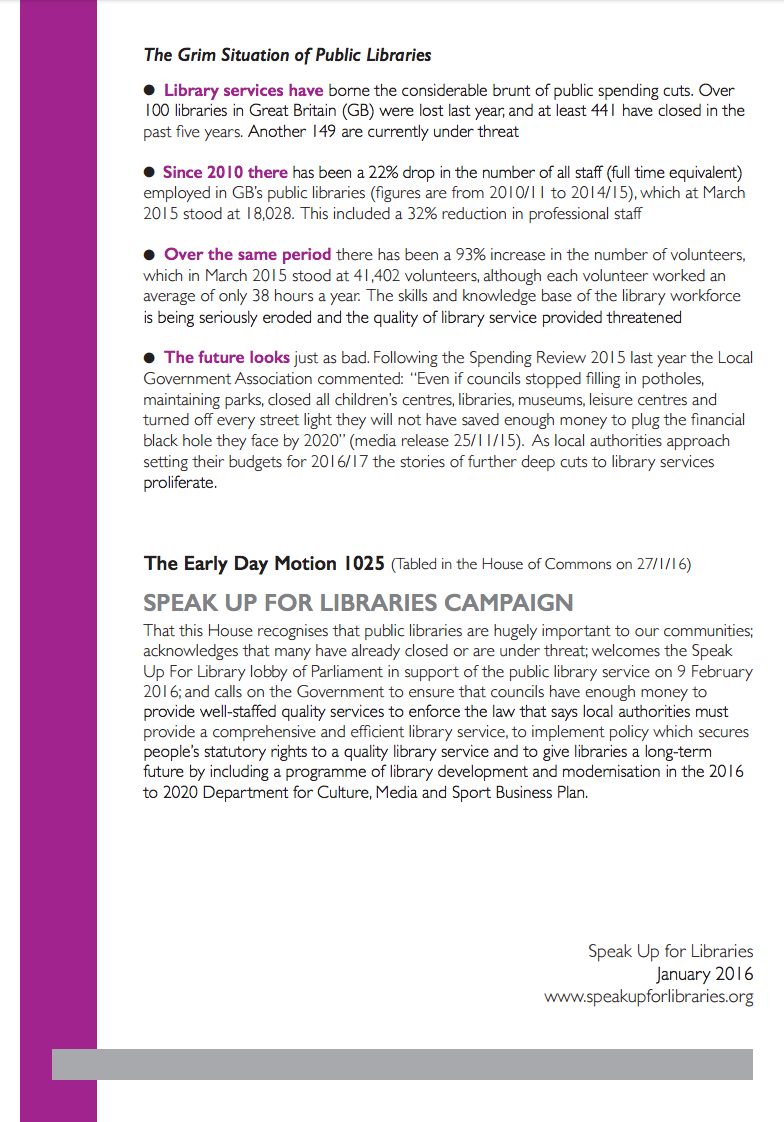 You can download a copy but hard copies will be available on the day.
Speak Up Libraries flyer - Key lobby 16 messages
Don't forget to book a place to attend the event to help us cater for numbers and to ensure that you receive updates.
Full details and link to booking are here.
Other information
Find the EDM here.
Further details of how to lobby your MP here.  This includes important information about security if you are meeting with your MP at The House of Commons.

Speak Up For Libraries is a coalition of organisations and campaigners working to protect libraries and library staff, now and in the future.
Website: www.speakupforlibraries.org
Twitter: @SpeakUp4Libs using lobby hashtag #SUFLlobby16
Facebook: www.facebook.com/SpeakUpForLibraries

Eventbrite: http://sufl.eventbrite.com